Your Guide to Virtual Events
With the pandemic still in full-swing, virtual events have become the "new normal" of 2020 and beyond. The number of virtual events have doubled since the pandemic began in March, replacing traditionally in-person events such as conferences and seminars with virtual webinars and even online trade shows. These events have been deemed a success by many of the 1 in 8 marketers who report that they are currently running some type of virtual event, with some going so far as to deem them even more valuable than in-person events. For those who have not yet pulled the trigger on virtual events, the idea of planning, promoting, and measuring the success of virtual conferences, seminars, and interviews can be overwhelming — but not impossible! With this guide to virtual events, you can feel confident in your ability to make the most out of these crucial marketing tools.
Why should you invest in virtual events in 2021 and beyond?
Despite the many changes that have occurred as a result of the COVID-19 pandemic, the goals of marketers remain the same. Crucial marketing goals including converting leads into customers, strengthening the company's position in relation to competitors, raising brand awareness, and increasing revenue from existing customers are just as important — if not more important — than ever. By taking advantage of virtual events, marketers can unlock these priorities and more.
Not only do virtual events provide value to marketers by allowing them to achieve goals such as keeping customers connected and informed, maintaining consistent and valuable programming, and attracting new customers, but they also provide valuable advantages to customers that in-person events simply do not. Pre-recorded virtual events allow customers exclusive opportunities to connect from anywhere in the world at their own convenience, giving them control over their own calendars. Virtual formats also provide the opportunity for more people to take advantage of your event, since there is no limit of people that can attend events and no travel cost. 
Plus, virtual events such as conferences and workshops with several speakers and topics are more customizable than ever, allowing viewers to join as many or few of the events as they please. 
Additionally, virtual events provide the perfect networking opportunity (for introverts and extroverts alike). Participants can connect with more people (more comfortably and conveniently, from the comfort of their own homes) with others around the world in chat rooms and virtual happy hours. Due to these reasons and more, it comes as no surprise that over ⅓ of marketers currently consider virtual events to be a part of their core strategy that they plan to utilize regularly for the foreseeable future.
What is the cost of virtual events?
It comes as no surprise that virtual events have a lower cost than their in-person counterparts. In fact, 84% of organizations that have held virtual conferences and webinars reported that they spent less money on virtual events — while at the same time gaining comparable value in terms of brand awareness, converted leads, and content engagement. Virtual events are proven to be a great way to engage audiences at a low cost, so it's unsurprising that so many companies who have adapted to virtual programming are satisfied with the results!
What kinds of virtual events are there?
Virtual events are more than just recorded interviews or live-streamed webinars. They can be as unique and creative as you want them to be! From podcasts and product demos to industry workshops and Q&As, if the events achieve your main objectives (such as keeping customers connected and informed, maintaining relevant content, and raising brand awareness), they can be deemed a success! 
In terms of pre-recorded vs. live-streamed content, both types of virtual events are meant to complement each other, allowing for participants to choose which ones fit best with their schedule. Keep in mind that the most optimal time for virtual seminars is 11am PST, as it best accommodates everyone on each coast.
Popular platforms and savvy features
When it comes to selecting a virtual event software, there are more players in the industry than just Zoom. There are more options available than you might think. To build personal relationships with your audience and let them know that your brand is a credible and trusted source of information, there are several formats and features that can be utilized. I've outlined the most popular virtual event formats and platforms below:
Platforms for webinars
The format of your webinar depends on how you would like to present information to your audience. Depending on the topic of your webinar, you might choose the Master Class webinar format where an expert leads a discussion by speaking directly to the camera. This is a great format for informing and educating your audience. Panel discussions where several experts voice their opinions in a lively discussion directed towards each other is a great way to spotlight varying perspectives. The chat show format in which a host interviews various esteemed guests is a great way to learn more about different experts in a particular field, and their opinions on various topics.
It is important to select a webinar platform that highlights features crucial to your event's success. For example, Demio offers both live streaming and pre-recorded webinar options, as well as a hybrid option. Demio also offers private chats within its platform for users to connect on a deeper level. WebinarNinja is known for its integration with almost every major CRM platform, and its extensive ad tracking and analytics features. This is ideal for lead generation efforts. JetWebinar can easily handle an impressive 10,000 attendees without impacting speed or image quality. Lastly, Zoom is popular due to its accessible features such as live polls and chats, closed captions, its ability to broadcast directly to Facebook Live and YouTube, and its ability to handle up to 100 interactive participants.
Platforms for live-streaming
Live streaming is another way to engage audiences with short yet captivating content that connects them with your brand. For short and highly entertaining content, live streaming through Facebook Stories, Instagram Stories, LinkedIn Live, TikTok, and Snapchat allows users to feel connected to your brand in real-time. While this content is only accessible for 24 hours (on many platforms), it provides an opportunity for followers to engage with your content in an exciting and personal way.
Live streams on Zoom or YouTube allow for brands to reach global audiences by extending an invitation to people around the world who may not have an opportunity to attend an event otherwise. Virtual conferences on these platforms tend to utilize important features such as mobile accessibility, chat messaging, breakout rooms, polling tools, app integration, and Q&A tools to make the most personalized and interactive content possible.
Getting started setting up a virtual event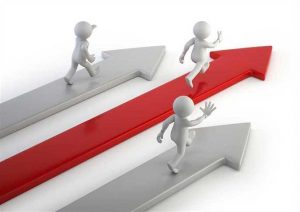 A virtual event filled with useful and engaging content is nothing if not successfully promoted. From planning and promotion all the way to the logistics of the actual event, virtual events can look significantly different than live ones — but the goals remain the same. The goal of high engagement — whether that looks like high registration turnout, participation in Q&As, or interaction within networking chat rooms — is a good place to start. 
Social media is a crucial tool for promoting your event and working towards your goal of high audience engagement — but its usefulness does not stop there. According to a survey conducted by Event Manager Blog, 89% of event planners use social media to engage their audience before the event, 49% of event planners take advantage of it during the event, and 38% use it for feedback after the event. Social media can be used to poll the audience on which topics they are most interested in seeing at the event, to allow participants to ask questions during the event, and to gauge success of the event afterwards. Don't be afraid to get creative with your posts on social — now is the perfect time to experiment with new types of posts, and your audience will appreciate your efforts towards creativity!
When planning the event, be sure to provide participants with a clear and easy-to-follow agenda that clearly shows which events are live and at what time and which are pre-recorded. Also be sure to set time aside specifically for questions and discussions. Whether that looks like a live hangout before the event, Q&A's during the event, or surveys after the event, it is important to give your audience a chance to connect with you so you can better understand their needs. 
Another crucial detail when setting up virtual events is to ensure that each speaker (whether live or pre-recorded) has great microphone and video quality. Bad connections will undoubtedly lead to an unsuccessful event. Be sure that live speakers at your event have prior experience with similar events — this way, they will know to be on the lookout for any audio or video disruptions and they will know to prioritize great lighting and a neutral background when speaking.
Challenges to consider
Anyone who has planned an event knows that they are never free of challenges — and virtual events are no exception. Common challenges that are inherent to virtual events include not having enough time to plan and promote a virtual event, not having enough content to fill up an event, trouble sparking interest in your audience for the event, and audience members not being tech savvy enough to engage in virtual events. While these challenges can seem intimidating, they are no match for a savvy marketer. If you effectively invest your time in engaging content and speakers and properly promote your event, your virtual events are sure to be a success. 
Measuring a virtual event's success
An important aspect of planning a virtual event is determining which metrics you will use to determine the event's success, as well as which goals you are hoping to achieve with your event. Examples of goals to consider include registration, attendance/participation, engagement rates, and revenue generated. If you can effectively communicate the value of your virtual event to prospective participants, you should have no problem attracting attendees who will help you achieve these goals. In fact, 55 percent of marketers who have run virtual events felt their events exceeded expectations and were considered a success.
A successful event can have many purposes. Whether your goals include driving quality leads, improving customer relationships, increasing brand awareness, or driving sales, virtual events have a high success rate at channeling attendees down a specific sales funnel. With your potential customers already online with any necessary information at their fingertips, the need to re-engage participants later through email or social media is eliminated. As a result, leads are more likely to become customers.
In addition to the opportunity to convert leads and increase engagement, successful virtual events also provide the opportunity to generate revenue. In fact, about a quarter of marketers who have run virtual events report making a profit. While virtual events are certainly different than in-person counterparts, there are a plethora of ways they can generate revenue including charging for admission to the event, finding sponsors for the event, promoting a donation page, and even selling branded merchandise. In fact, over a third more of marketers who reported gaining more revenue through virtual events than in-person events cited donation pages as a huge contributor. Thanks to virtual events, marketers have a new and adaptable approach to revenue generation.
Best practices for virtual event marketing
To best complement your virtual events, it is essential to maximize visibility, registration and attendance via foundational marketing efforts. I've outlined a few best practices below:
Utilize SEO to increase your brand's visibility in organic search engine results

Leverage search and social media advertising to effectively target attendees

Reach customers and prospects with event promotions via organic social media content

Connect with prospects via email marketing to take advantage of lower cost and higher conversion rates.
For the last 20 years, Anvil Media has expertly adapted to the digital landscape of the changing world. Anvil continues to elevate each client by improving ROI and growing their brands via virtual events and more digital marketing services. Contact Anvil if you'd like help navigating the virtual world through services including SEO, paid media, content strategy, Amazon and email marketing.
About the Author: Joanna Hammond helps delight and elevate clients at Anvil Media via savvy account management. With a background in copywriting and SEO, Joanna is always looking for emerging trends in digital marketing.