Tips for Starting out in Real Estate
It's difficult to get your foot in the door in any industry, but it's especially tough when it comes to real estate. Any agent will tell you that it isn't easy to sell a house, given that it's one of the biggest purchases that many people will make in their lives. How do you get started when you have no previous experience? With the following tips, you can create the foundation for a real estate career. 
We're going to share valuable advice from seasoned real estate agents that can help you get a head start in this industry. If you want to find clients, you need to make sure they can find you. A combination of networking, building your brand, and avoiding common mistakes can help you find success. Here's how:
Networking Yourself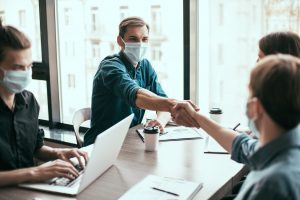 Jason Gelios, top producing realtor, author, and media expert from Community Choice Realty, often sees a lack of marketing initiative in new realtors. Jason explained
One of the biggest mistakes I see rookie agents make is putting too much marketing focus on their broker's office. Right out of the gate, a new agent should be creating and building their own brand to differentiate themselves from the rest".
Lacy Summers, Chief Marketing Officer with Crush The PM, discussed that an important tip for starting out in real estate is to start right with technology. The Internet is an essential component of any enterprise, and you'll need it to market in the real estate industry. Some agents with many years in the industry continue to thrive due to referrals and previous business they've accumulated through the years, but new agents need websites and social networking to get a foothold with today's buyers and sellers.
She also mentioned that, in the meantime, using traditional methods to reach people and start your prospect list will help you get started as the slower, online process takes shape. You can call, send, and email anyone you know in the hopes of landing a deal earlier than you expected. This will keep you in the game as you grow your marketing and company.
Tanner Arnold, CEO and President of Revelation Machinery, also puts an emphasis on having a digital presence and had this to say,
A tip for starting out in real estate in this digital era is to have an online presence. You'll never be the best real estate agent if you're not online. Get on social media and make a profile on one of the top sites. Ensure that the online presence is consistent across all platforms. Have a website where you can share details about yourself and your business. Make sure it has a professional look. Having an online presence promotes marketing. There are numerous free online resources available to help you improve your SEO."
Ruban Selvanayagam, with Property Solvers, agreed saying, "Don't underestimate the power of networking." As word-of-mouth referrals can be so important in the real estate industry, spend time on networking from the very beginning of your career. Attend real estate events (albeit remote ones at the current time), join organizations, and engage with people and businesses in your local community and online. This can help you create a diverse network that could eventually bring new leads your way and get your name out there. You'll almost certainly learn valuable lessons from people in the industry or other business professionals.
Tips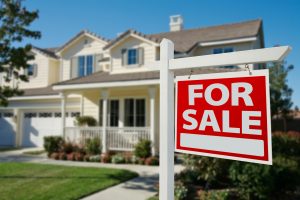 Melanie Dawkins, with Red Door Realty, learned that a common mistake that new real estate agents make is trying to 'sell' to everyone they know and meet. Anyone who's been on a car lot knows that no one likes to be 'sold'. New agents will straight up ask people if they are looking to buy or sell or if they know anyone looking to buy or sell. One way to sound desperate and unqualified is to attempt to drum up business by going around and flat out asking if a person wants to buy or sell but not offering any value. New real estate agents should be looking for ways to help solve a problem someone has, offering to make their lives easier, and provide guidance about their area and the local real estate market. By proving their worth, a real estate agent will attract business rather than by going around begging for It.
Tyler Forte, Co-Founder and CEO of Felix Homes, shared some insight saying:
A common mistake made by people new to the industry is that they focus on the sale instead of the people. What I mean by this is that people like to work with those who are genuine and show that they care. Since many tasks are streamlined and completed online, it's even more important to be responsive and meet the needs of your clients. For example, when one of our clients was selling their home from out of state, we helped by returning devices for them and even assisted with selling their furniture. Going above and beyond for your clients is the best way to create success.
Jake Smith, from Absolute Reg, says:
An essential tip to being successful after starting out in real estate is to invest in brand building. Name and brand recognition are vital if you work for a large or small company or have started your own real estate company. You must establish a distinct look and feel that people in your group can recognize. When we see a logo with a smile and an arrow, for example, we instantly recognize it as Amazon. We know we're at Starbucks when we see a green circle with a mermaid in the center. This is referred to as your brand. Although these two examples have large marketing departments solely dedicated to this idea, a boutique office's brand is just as vital for establishing trust—and memorability—in the community.
Ryan, with iBuy Houses NEPA, has a few tips of his own to share saying:
Paying too much for a property. I see new investors make this mistake all the time. Not understanding real estate terminology. If you don't know what ARV, comps, or ROI mean, then you're not going to have a prolonged career in this business. Going over budget on a flip or rehab purchase. This one really burns an inexperienced flipper or investor. Set a predetermined budget and don't go over it. Not having more than one exit strategy in case things don't go as planned. If you make a purchase it's critical that you have other options available to you if things don't go smoothly. Hopefully, you can rent the property or do something else to recoup your money if you cannot sell it to make a profit.
Doug Hentges is a full-time real estate investor with DH Home Solutions, and says a good tip for getting into the business is to take time to research and understand your niche, but don't take too much of your time. Make sure you take action every day and put the research into use. Don't spend much money on marketing until you have experience talking with sellers and closing deals. There are a lot of ways to find deals that require more time but less money. Be as efficient as you can be.
By incorporating the above tips and insights into your real estate practice, you can begin to build a successful business. Establishing a professional relationship with your clients is an important way to cultivate trust. Rather than trying to sell to everyone you meet, focus on finding opportunities with buyers who are interested. Being too forward may come across as unprofessional. Instead, work on building a network of clients. 
Design a brand image that's memorable, and use it to market yourself on various social media platforms. All in all, try to create a strong online presence to establish yourself as a professional in the real estate industry.