How To Optimize Google My Business Listing
Did you know that one of the best tools to help market your business is free? That's right: it costs nothing to claim your Google My Business (GMB) listing, which is incredibly important when it comes to being visible on search engines. Yet up to 56% of businesses fail to claim their listing. A GMB shares important information about your company with customers—it includes a description, citations, photos, and reviews. If your GMB isn't claimed, anyone can make changes to it, which can misinform your clients. This listing gives you a leg up over the competition; consumers who can find your business online will choose you over a competitor that they can't. When it comes to local SEO, your GMB listing plays an important role in the success of your strategy. Actively manage your GMB to see a higher click-through rate, better rankings, and more customers.
Claiming Your Listing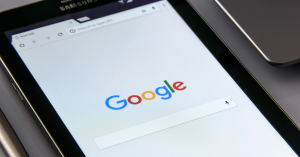 The first step to optimize your GMB listing is to actually claim it. Many business owners are not aware of this simple and free online presence option for their business, said Omer Reiner, the co-founder & president of FL Cash Home Buyers, LLC: 
Once you claim your listing, make sure to complete every section of it to the best of your ability. Highly important aspects of the listing are your categories, attributes, the business description, pictures, and posts". 
Once a post is claimed, the next step is to optimize your listing. Nate Nead, CEO at SEO.co shared that optimizing a corporate Google My Business listing is a combination of copying what works and as well as putting your own flare in the listing. Nate revealed that there are two factors he has found to be the most successful in establishing and optimizing GMB listings: 
Make sure your listing is complete and chock-full of data. Include information about your location, use multiple pictures, and even calls-to-action where applicable.

Optimization is best established by asking for and receiving ample positive reviews for your business. This type of feedback is not just a signal for the algorithm, but a social proof signal for clients as well.
Business Description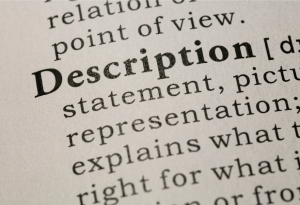 To further break down GMB optimization, Nishant Sharma, Sr. Digital Marketing Executive at Your Team in India, expressed some tips for the business description. Nishant said: 
My suggestion is to use the entire 750 characters of description. But you have to use the first 250 characters very wisely. It is important to focus on the first 250 words because in the search results only the first 250 characters appear. So, be sure to use your top priority keywords within it and make it super easy for users to understand your business."
Alon Cohen, from code[RELIABLE], communicated that in your business description and listing you just need to show Google that you are relevant for the location/area as well as the keywords. Alon shared some a few steps you can take:
Make sure the Business Name, Address and Phone (NAP) are correct.

Then make sure your website and any other places your business is listed use the EXACT same format for the NAP info. If you have 123 Main Street in one place use that everywhere, don't use 123 Main St.
Create Citations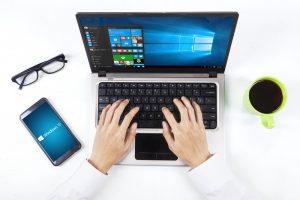 Speaking of having a correct NAP, Brandon Kroll from Livery Leads, expressed a way to optimize your GMB listing off page. Brandon explained:
The top easy thing you can do is add citations to your listings. This is listing yourself for free on sites like Yelp, Yellow Pages, etc. Google will crawl these and index your NAP (name, address, phone) so as long as it's consistent it will give your listing more juice. There are hundreds of these sites – you can find lists by searching top business citations. Another trick to making these more powerful is to add a Find Us on the web page – linking to these from your site to make sure they are indexed. These citations also give you weak but very natural backlinks so it helps with overall SEO as well." 
Photos, Photos, and More Photos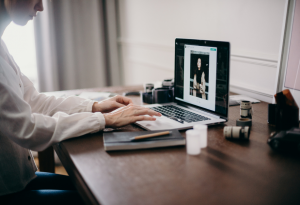 When consumers are choosing which business to spend their hard-earned money at, photos play an important role. If you're looking for an accountant to trust your financial information with, would you choose the one with poorly-lit, blurry photos? Or would you pick the company with a 360° photo that displays the interior and exterior of their office?
Samantha Moss reached out on behalf of Romantific, to share that she believes that the most important aspect in GMB optimization is photos. Your cover photo, interior photos, and videos can help you get the customers you want. These types of photos can humanize your brand,  making it possible to create a deeper connection with your target audiences.
Juan Izquierdo, at Dr. Juan Izquierdo Marketing Consulting, added onto the idea of the importance of images. Juan indicated that you should add two 360° pictures to your GMB listing. It can be done easily, just download the Street View app on your iPhone or Android device and use that app to take the pictures. One 360° picture should be taken outside of your store and the second 360° picture should be taken inside of your store. Afterward, you upload them to your GMB listing. 
If you are not convinced yet that pictures are important, Natalie Athanasiadis, the Founder of Ormi Media, shared that online business listings with photos are twice as likely to be considered as reputable, and can generate as much as 35% more clicks: 
One of the key things you can do is not only to provide your own images in your GMB listing but to also encourage customers to do the same. This will improve the likelihood of new audiences visiting and doing business with you." 
Competitors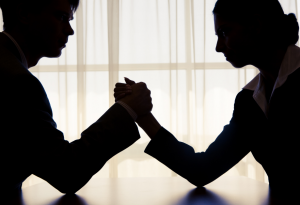 Lydia German, the Digital Marketing Executive at Tao Digital Marketing, said:
Our top tip for optimising your Google My Business listing is to make sure you have filled in as much information as possible. The more information you give users about your business, the better – this is especially important when it comes to competitors who may be missing certain aspects, which can actually then push you above them in terms of local SEO. We like to use an extension called GMB Spy which allows you to see which categories your competitors have listed too; this can give you ideas for your own GMB, such as additional categories they have not used." 
When asked about whether they monitor competitors, Deepak Shukla, the Founder and CEO of Pearl Lemon, stated that they don't necessarily copy competitors – they like to build their own lane. Deepak said:
We also optimise our dofollow link from Google on our listing by adding links in our description to relevant directories and of course, our sites. Lastly, we add photos to our listing. Studies have shown that GMBs with photos get 35% more click-throughs. Not only that, but we make sure to geo-tag our images and add relevant keyword-rich descriptions for them." 
Dan Foland, from Postali, expressed that you should not copy your competitors when optimizing your GMB listing:
No, please don't copy what your competitors are doing on GMB, especially since it's common for competitors to use spammy techniques such as keyword stuffing, using fake addresses, and adding fake reviews. In the end, using these tactics can do more harm than good. Google suspends listings all the time that try to manipulate rankings. Instead, focus on optimizing your business category and location since these are the most important ranking factors for searchers." 
Connor Whitman, from Connor Whitman Digital Strategy Consulting, shared that while it's good to review your competitors' GMB listings to understand and monitor what they're doing, you should use that information to inform your overall local SEO strategy rather attempting to replicate their approach on your listing; tailor your Google My Business listing to be accurate, and helpful to your audience and customers, and you will find success!
Google Reviews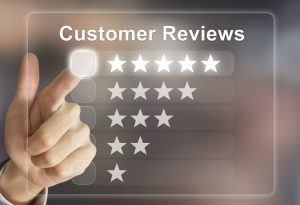 Finally, high-quality reviews are priceless for GMB optimization. These are often the deciding factor when a potential customer is trying to choose between two evenly-matched listings – which one has more positive reviews? Dan Rawley from Twinkl Hive SEO Service, adds – make sure to respond to any negative reviews to show you've addressed the concerns raised. 
Omair Khan, the Outreach Consultant at Gigworker, shared that Google wants to provide the most useful information to its users, and users want to find the nearby business that seems the best. In both cases, it benefits your business to have a high-star rating. To achieve this it's beneficial to ask happy customers to leave reviews for your business. Encourage them with the help of some promotional materials or offer them discounts to help and improve your business ranking. 
If your GMB isn't optimized, then your company is missing out on all its benefits. Claiming your listing comes at no cost and it only takes a bit of time to manage. Filling out the description will inform customers of what your business does, your location, and how to contact you. By building citations, you establish more authority with Google, which is a great way to improve your SEO. Photos take a business from a text description to a real, tangible place in the customer's mind. Finally, don't overlook the impact of online reviews: responding to positive and negative feedback shows consumers that their concerns matter to you.
These signals tell Google's algorithm more about your business, which helps rank your website in relevant search inquiries. Optimize your GMB to help your customers learn accurate information about your business.