SEO Dangers To Watch For In 2021
As more of our world shifts online, so do marketing techniques. To get noticed by more customers, companies are competing for the top spots in Google. More and more businesses are realizing the benefits that SEO has to offer. Search engine optimization is a form of digital marketing that helps websites reach the top of search result pages. It's not a straightforward process: in the interest of fairness, Google seldom reveals the factors that influence rankings. SEO companies have worked for years to figure out which strategies help websites, and which ones hurt them. 
There are a lot of moving pieces in an SEO campaign: content generation, technical optimization, and link building. With so much to work on, how do you avoid doing the wrong thing to your website? Take note of these SEO dangers to steer clear of:
Content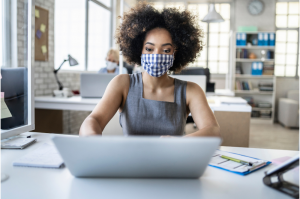 The importance of content for your website cannot be understated. It plays a crucial role in your rankings for a few reasons:
Content tells Google what your site is about, and if it's relevant to a search query. It also gives users material that informs, entertains, and engages. In turn, this can result in more sales.
But the way you write your content will determine how well it ranks in Google.
Jamie Hickey, SCA-certified barista and the founder of Coffee Semantics, shared that when they first started their site, they struggled with creating content. Jamie stated: "I didn't understand user intent and I would constantly write the wrong type of article. When I finally figured it out I had to go back and fix close to 30 articles. I had informational articles that were written around a keyword that Google deemed as having buyers' intent, or vice versa". 
When writing content for a website, Tyler Forte, CEO of Felix Homes, explains it is important to use a content grader. He shared "At my company, we used to write multiple blog posts a week of what we thought were A+ quality articles. When we found out about content grading tools, we realized the material we spend so much time and money to produce provided very little value. My biggest piece of advice for other business owners and SEOs is to invest in a content grading tool to ensure your investment pays off." 
João Pedreda, Production Manager at Webdiner, agreed that optimized content is important, but also shared that it can be dangerous if you forget about the users and visitors when writing and designing a website. Search engine optimizations are vital but only to the degree where they don't damage the experience people will have on your website. This is growing more important each day, when you consider that is the direction Google is going with the way it values content. As the algorithm becomes more and more evolved, keywords and unnecessary structuring lose comparative value.
Tom Dempster, Operations Director and co-founder of digital marketing firm, True Boost Digital, explained the one danger he has encountered when working with clients – particularly for small businesses who work with low-cost SEO providers – is duplicate or syndicated content. This is where a provider uses the same article across multiple websites, or content is simply copied/pasted from elsewhere.
Although there isn't really such a thing as a duplicate content penalty, it certainly isn't something that is going to help your website grow. It is dangerous in the sense that you could be wasting money on SEO efforts which definitely won't help your website – and could potentially hurt it. Google and other search engines are looking for original, unique, and trustworthy content. Many low-cost SEO providers will use (with or without permission) content which has already been published elsewhere on the web. This really doesn't help because the content has already been published elsewhere. It isn't original, it isn't unique, and Google won't see it as trustworthy.
Tom expressed: "I actually saw an example of this very recently. When conducting a recent SEO and content audit for a potential client, I discovered that virtually all of the website's blog content had been taken from other websites operating in that space. Their SEO provider had taken the time to change the odd word here and there, but they had left in all of the internal/external linking from the original article! They were posting one article per day which had been stolen from other sites. For the money they were spending with their previous SEO/content provider, they would have been better investing in one or two unique pieces of content per month. It was no surprise to me that their website wasn't getting any traction because the content had been basically copied/pasted from other websites which were far more authoritative." 
URL Structure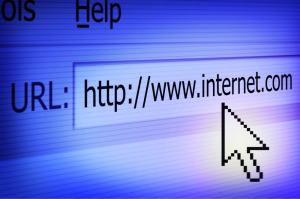 Elijah-Blue Vieau, the Director of Digital Marketing at The Influence Agency, discussed that poor website structure is another area that impacts website rankings. Elijah stated that each page and post on a website should have its own topical space with very little overlap. When content is disorganized and lacks focus, multiple pages can begin to cannibalize each other, making it very difficult for Google to determine which page is the best fit for the query. The end result: none of the pages will gain momentum.
"A rare but deadly SEO issue that we've personally seen is when a client of ours changed the URL structure of their website after the site had been up and running for a couple of years", says Almas Younis from Hyper-Loop Digital Marketing. "The website was ranking high for many high volume keywords due to its backlink profile. The client decided to change the URL structure of the site because they read somewhere online that a short URL is better for SEO. However, changing the URL structure completely destroyed the rankings because with the new URL structure all of the backlinks were void. The proper method of changing the URL structure of a site is to have a 301-redirect setup". Andrew Taylor, the Director at Net Lawman, also warns to be careful when consolidating pages. Even if you think pages are irrelevant, it can be very hurtful to your rankings if you delete or consolidate the wrong pages. 
Kent Lewis, President & Founder of Anvil, shared the following tips for website structure: 
Adding structure:

Too many brands fail to fully utilize structured markup (schema) to ensure on-page content (FAQs, blog posts, product pages as well as business information (name, address, phone number), is properly formatted for Google. This is especially vital for emerging trends like voice search, not just local SEO. 

Not using voice

: Voice search continues to gain momentum with the adoption of smart speakers and personal digital assistants. Brands should utilize schema and page design best practices to maximize the opportunity to rank for common questions.
Technical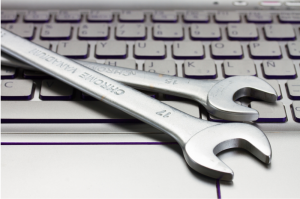 Amber Lindley, SEO Strategist at Northern Media, shared that she thinks one SEO danger that can get overlooked is not having the right pages for your products and services. Amber said, "It's easy to obsess over technical errors and worry about keyword placement but SEO is about visibility and relevancy too. I've seen it a lot with websites I've worked on where there'll be one page that's about three different services." 
"Attempting to optimise a single page for multiple topics is definitely something to avoid as it just means you'll end up not ranking well for any of them. I've found it makes a huge difference to take a step back and look at your site and page structure as a whole when it comes to mapping out your target keywords. You might then find there are opportunities to add new pages that are going to be more relevant to what your customers are searching for rather than just trying to optimize the pages you already have." 
Shiv Gupta, CEO of Incrementors SEO,  shares that it can be dangerous if you do not use Google Webmaster Tools. Google developed the webmaster tools to build better connections with webmasters. There is a ton of knowledge you can get about your website and a lot of tools to help you learn how to improve your SEO and rankings in Google. You can check for things like bad links, crawl errors, replicate titles and descriptions, and much more.
Images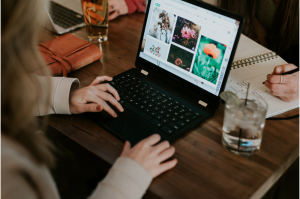 Ben McLaughlan, the Founder of Easy Mode Media, discussed that large images are something he has had trouble with in the past. When we talk about large images for a website, we mean the file size of the image. An image on a landing page that is 100kb in size will load much faster than the same image at 200kb. This causes the image to take longer to load, slowing down page speed, and giving a bad user experience, which directly affects search engine rankings.
To get around this common issue of massive pictures, make sure the image is sized correctly. There's no point in a 2400×2400 px-size image. By sizing the image to suit your theme you'll greatly reduce file size. Finally, make sure there is some form of image compression to remove the excess data from the image. By following these two simple steps, your site will load faster and user experience will improve – as will your rankings, traffic, and conversions.
Dipping your toes into the world of SEO can feel overwhelming at first. There's a lot of ambiguity about which factors help or hurt your site's rankings. When you start optimizing your website, you'll need to wear a dozen different hats. First, you need to generate content for blog posts or resource pages. Find out which keywords to target by conducting research. Brush up on your outreach skills by finding guest post opportunities on high authority domains. There's also the technical side to keep in mind, from your site's loading times to making each page mobile-friendly. 
All things considered, you've got your work cut out for you. Be sure to avoid the above SEO dangers so that you don't sabotage your hard work!