11 Obsolete Digital Marketing Strategies for 2021
Utilizing these outdated techniques may guarantee poor results
By Kent Lewis
Over the past two decades, I've been reflecting on how much (and how little) has changed in the world of digital marketing. Despite pandemics, social and political unrest, rapidly evolving platforms and changing consumer behaviour, the fundamentals of digital marketing have changed relatively little. To prove my point, I've outlined relatively timeless obsolete digital marketing strategies that are virtually guaranteed not to perform in 2021 and beyond. 
Building a Digital Marketing Department:
By definition, marketing should be agnostic to the media type, and so too should the strategist developing and implementing marketing campaigns. As such, companies need to conduct a skills assessment of existing marketing teams to determine who may need training or who may need to be replaced with talent that natively understands both digital and analog worlds. This obsolete strategy is still an issue for most marketing teams that have not focused on integration and will continue to haunt slow adopters. I originally outlined this issue over a decade ago and brands are still painfully slow to integrate disciplines across marketing.
Managing Digital Marketing Campaigns to Impressions, Clicks or Budget Forecasts
: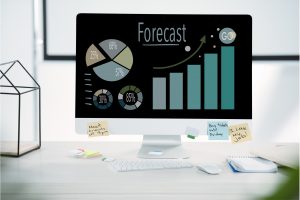 While I've watched our clients and competitors increase sophistication levels across advertising campaigns, I'm still amazed that large brands still rely on less-measurable ad vehicles like Superbowl spots on TV. Even with a pandemic pushing budgets away from print and outdoor, digital campaigns are still frequently measured and judged based on impressions and clicks over conversions (leads or sales). Companies should be managing paid search/social, print, and broadcast advertising based on conversion rates, whether it be an e-commerce transaction, target cost-per-action/acquisition or a related success metric tied to the bottom line.
Keyword-based Search Engine Optimization
:
For the past few years, Google has pushed SEO professionals away from keyword-loaded text into a world of multimedia "contextual" content. This shift has continued to evolve since Google dropped keyword insights from analytics. New techniques have evolved to address the change, but the savviest marketers have adapted relatively easily by continuing to focus on producing timely, relevant, unique content, and digging deeper into analytics to measure the impact. The use of schema to provide context has dramatically improved contextual relevance and rankings in search. This trend is only continuing to become more obsolete with EAT and BERT algorithmic updates by Google.
Doing Black-Hat SEO
:
Google has developed a detailed set of guidelines for search-friendly website design. If you follow their rules, you will be much more likely to rank for desired search terms. Even secondary search engines like Bing operate on very similar terms: no IP-spoofing, redirects, hidden or duplicate text, etc. To boil it down, do good marketing and Google will reward you with higher rankings. Google's Penguin and Panda updates identified and penalized a significant number of websites for violating best practices, yet companies still feel the pull of the quick wins that black- and grey-hat SEO can supposedly provide. Big mistake. Play for the long game with compelling content, clean code, and the kind of site credibility and authority that can only be earned, not bought.
Ignoring Personalization and Behavioural Targeting
:
Despite evolving technology across the MarTech stack, brands are often underutilizing personalization and behavioural targeting. Whether due to lack of data or understanding of platform capabilities, this oversight creates significant waste. Consumer brands have learned from B2B companies and invested significantly in sales and marketing automation platforms to better target and nurture customers. Meanwhile, B2B organizations have evolved sales and marketing towards the account-based model (ABS/ABM). More can be done to leverage the technology to gain additional insights, improve targeting and messaging.
Underestimating The Power of Video (and audio) Marketing
: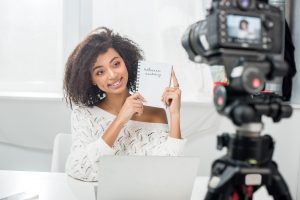 I speak regularly about social media and search marketing and am a huge champion of multimedia content, especially video for marketing. I'm still amazed that the marketers to whom I present so often lack cohesive video (and audio) organic and paid content marketing strategies. YouTube is still the world's second largest search engine, so what are you doing to get into that conversation? Furthermore, with over one million podcasts and growing, podcasting has emerged since the pandemic as a powerful awareness and influence platform. Developing an audio strategy in 2021 will be table-stakes.
Gaming Online Reviews
:
Most brands understand the power of social proof in the form of customer reviews. Unfortunately, too many brands are quick to "buy" or influence positive reviews. The result is the risk of being penalized by search engines, directories, and other review sites. The greater danger is consumers seeing through the charade and taking their business elsewhere. The short answer: create compelling and memorable customer experiences that will make them want to create and share positive reviews. Many companies are focusing on customer delight in 2021 and will bubble to the top as a result. Your best marketers are your happy customers, and they can also be your most affordable marketing channel to maintain and grow.
Creating Content for Content's Sake
:
Per the previous trend, companies with limited knowledge, bandwidth, or budget continue to focus on quantity of content over quality, which is only hurting them in the long term. Successful brands will spend the time to research, develop, optimize, and syndicate content that matters to their constituents and works well across device types and screen sizes. As in the previous trend, this strategy will become nearly completely obsolete in the coming year.
Paying Third-Party Vendors to Represent Your Brand in Social Media
:
The most common excuses for outsourcing social media management include a lack of internal resources and a lack of proficiency with social platforms. The bottom line is that nobody knows your brand better than your employees, partners, and other advocates. Let them oversee spreading the good word, not a low-paid college graduate working from home. I wish this were less common than it is, but many brands still feel the need to outsource their voice in social rather than building the resources in-house (with guidance from experts like my marketing firm, Anvil, of course).
Sending Unsegmented or Untargeted Emails
: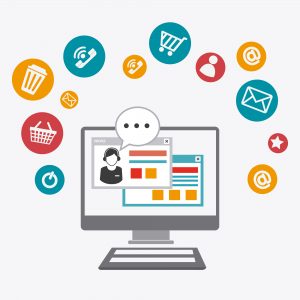 According to an eMarketer study, only 5–10% of in-house marketers and agencies are using personalization extensively. This validates my concern that marketers continue to send out unsegmented or targeted emails, making this one of the most common of the obsolete strategies in use today. Spend the time to understand your email list by digging deep into the analytics and contact profiles. From there, create and target content based on indicated preferences, as well as demographic and psychographic information. Watch the value of each subscriber increase exponentially, with incremental effort.
Remedial Measurement
:
I'm still amazed at how many companies rely on rudimentary metrics and analytics tools to determine the success of their marketing efforts. Social media is the primary driver of this simplistic analytical trend, as many of the relatively new platforms (i.e., TikTok, WhatsApp & Snapchat) started with basic measurement capabilities, and marketers embraced these numbers. I believe the reliance on base-level metrics — like number of fans, followers, likes, comments, or shares — will finally take a back seat in 2021, being supplanted by cross-platform attribution, relative metrics (e.g., likes or shares per-post) and conversion metrics. 
For a business to succeed in this increasingly complicated and noisy digital world, marketers must let go of obsolete ideas and embrace the concept of continually testing evolving techniques and technologies. What worked yesterday won't necessarily work tomorrow. What's in your 2021 digital marketing plan?
About The Author
Kent Lewis is President and Founder of
Anvil Media, Inc.
, an integrated marketing consultancy specializing in analytics, search engine and social media marketing initiatives that move its clients forward.